Zero Waste Weekly News: Waste Collecting Robots and Plastic Eating Enzymes
State of Waste News of the Week
The fashion industry, notorious for its huge contribution to global waste, has taken some great steps towards closed loop / circular economies and environmentally sustainable practices.
The British brand ASOS, a fashion and cosmetic giant, has launched their first 'Circular Collection' and two new, environmentally conscious, brands, Borobabi and Covalent have launched.
Borobabi allows parents to 'rent' clothes for children under 6 and return them when they are outgrown or out of season. The clothes are exclusively from ethical clothing brands. Covalent is an innovative brand that uses AirCarbon to make carbon negative eyewear and accessories.
While less glamorous but equally innovative, a non-profit organization called Ocean Clean-up Group or OCG has developed a Google Chrome search engine extension to fund the removal of litter from the ocean in South East Asia. The clean-ups are funded by advertising and utilize local labour and local recycling streams. Since December 2019, over 100 tons of marine plastics have been removed from the ocean around Bali, Indonesia!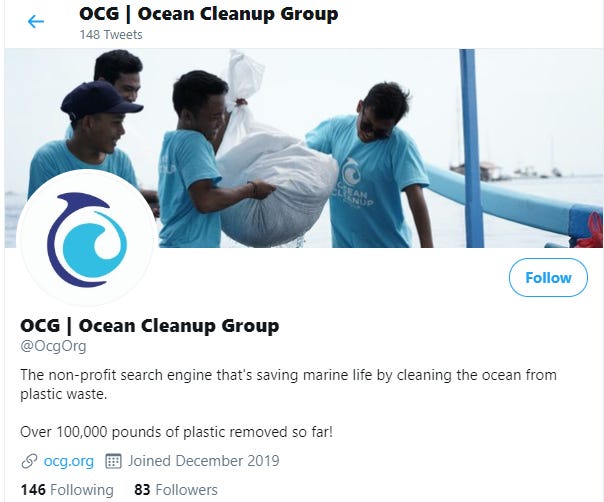 Another innovative project, SeaClear, aims to rid the ocean of underwater plastic litter using autonomous robots! The first of its kind innovation will combine the use of an aerial drone, two underwater remote-operated vehicles (ROVs), and an unmanned surface vessel to serve as a base and garbage collection vessel.
Collecting and recycling waste plastics and creating less plastic to begin with are essential components of a zero-waste society. However, what we do with the tonnes and tonnes of plastic waste we already have, presents a whole new set of challenges.
One of the barriers to effective and comprehensive plastic recycling is that it is currently very difficult to break down fabricated plastics into the chemical components they are fabricated from, in order to reuse those components.
New research by scientists at the University of Portsmouth has found that combining two enzymes to create a new, super-enzyme, could breakdown plastic waste six times faster! The first enzyme was originally discovered in Japan in 2016 but this breakthrough means that complete recycling of plastics could be a reality in the next two years, which would change the game entirely!     
That's all for this week - thank you for reading The Green Tea by MindsetEco! 
Take care,
~ Johanna and Liza
P.S. We want to be your perfect cup tea - reply to this email and let us know what you think and what you would like to see more of! 
You are getting this email even though you are on the Free Subscriber list. Please consider a Paid Subscription to support our efforts and never miss a great cup of tea!